We will never forget.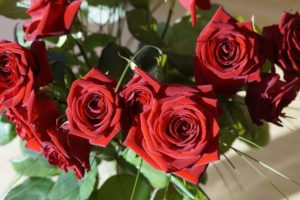 This essay is dedicated to all who were murdered in Las Vegas on the night of October 1st, 2017, all who suffer from their wounds (seen and unseen), the families who grieve loss, those who gave their lives for others, and those who helped in great or small ways. We stand with the people of Las Vegas, silent, arms around their shoulders, tears streaming down our cheeks, heads bowed.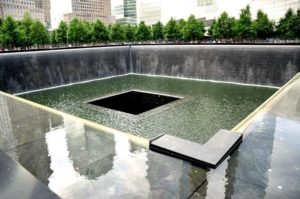 I had just finished lifting weights at the Solheim Center at Moody Bible Institute. Workers were turning on televisions around the facility. Gaggles of students began to cluster around them. We saw the plumes of smoke rising from one building just as an airliner slammed into the second World Trade Center. Announcements across campus and throughout Chicago directed residents to stay inside, commuters to leave the city.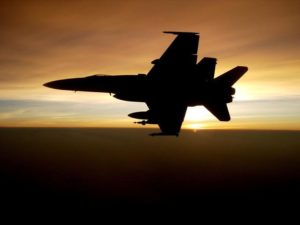 As I walked a mile and a half to the train station I witnessed empty sidewalks and traffic-less streets. Fighter jets broke the sound barrier overhead. We found out later officials believed big cities like Chicago could be next. All America was in shock. We clung to every news report. Each bit of new information became its own story-line.
The date was September 11th, 2001.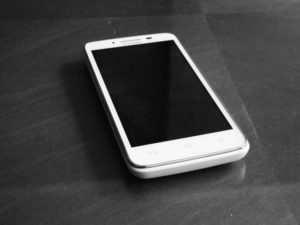 At 4 a.m. yesterday morning I began seeing news reports of a shooting in Las Vegas a couple of hours before. Two people had been killed. My phone chimed over and over with the latest news, the death toll rising. Finally I turned on the television to see the video, much like I and everyone did on 9/11.
Eyelids barely held the tears as I listened to the description of the worse mass shooting in American history: the carnage, the loss of life, hundreds hospitalized. I raged against the abject cowardice of a madman shooting at concertgoers in downtown Las Vegas.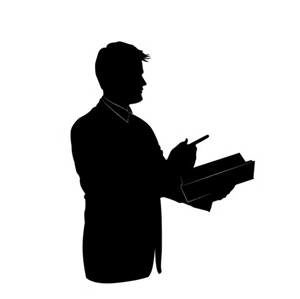 Flashbacks continued throughout the day. I remembered going back to Chicago on the train soon after 9/11. I was supposed to teach next gen teachers about classroom teaching. I thought then as I thought yesterday, "How can I teach/write as if this is just another day, another part of the curriculum?"
I couldn't then, I can't now.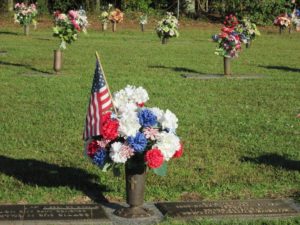 During a 45 minute train ride sixteen years ago I wrote a lesson for teachers entitled "How to Teach After the World Changes." I referenced the laments of the Psalmist, the wails of Job, the anger of Habakkuk, and longing for peace from Malachi. My words focused on how to minister to people who had suffered loss.
The encouragement I brought to students then I bring to readers now; a list of suggestions.
Don't focus on the person who committed the atrocity, focus on the people you can help in their calamity.

Don't focus on the political concerns of what should or should not be done, focus on the concerns of spirit, the wellspring of human suffering and love.

Don't explain, interpret, or conclude, rather comfort, calm, and cry.

Don't clamor for a cultural response, calling for gun control, rather stand in line at the Red Cross to give blood.

Don't believe this is the "worst" or the "last" but recognize that "awful" and "horrific" will happen again; how we respond now will help us react then.
I will never forget September 11th, 2001. Now I will never forget October 1st, 2017.
I will also remind myself that my best response to any terror-filled situation is how to prepare myself, my readers, and my students for suffering.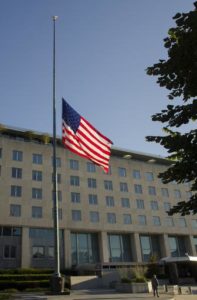 Mark believes that lament is the proper biblical response to suffering (essay), that human horrors will continue until Jesus returns (essay), and that the problems we face are problems of the human heart (essay). Dr. Mark Eckel is President of The Comenius Institute (website), spends time with Christian young people in public university (1 minute video), hosts a weekly radio program with diverse groups of guests (1 minute video), and teaches weekly at his church (video). Picture credit: snappygoat.com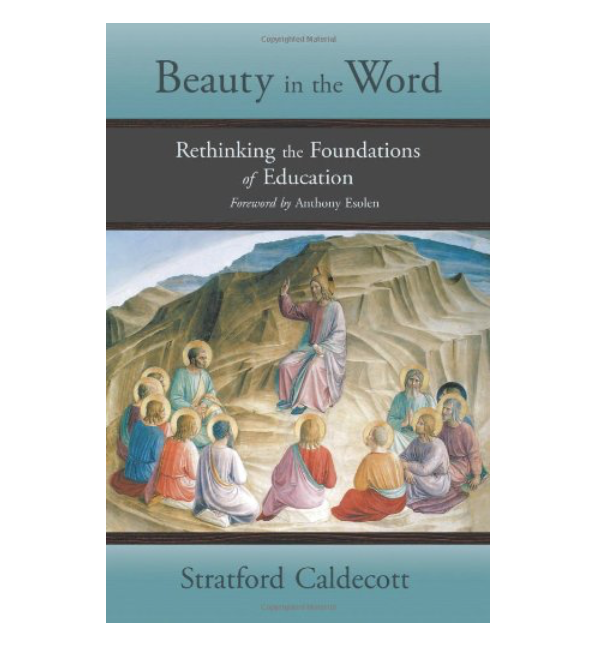 Seeing beauty – education's goal.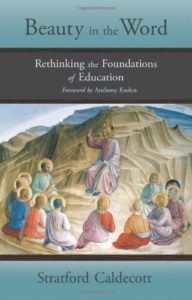 Humanities' instruction depends on the origin of humanity.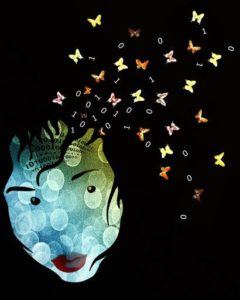 Caldecott's thesis can be easily summarized: To be educated means we must constantly return to origins in order to pursue any ends. For the Christian educator, education must begin with, end on, and be motivated through Heaven. Against the fragmentation of god-less instruction, believers in Jesus – "who holds all things together" (Colossians 1.17) – commit to a coherent understanding of the unity of knowledge.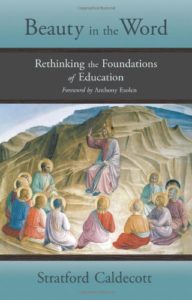 Stratford Caldecott, author of Beauty in The Word, brings the reader back to basics, to order, the classic-classical educational vision: one must know disciplinary information (grammar), learn how to reason about the subject (logic), and clearly, with familiarity, articulate the overview of ideas (rhetoric). But Caldecott's Catholic tradition is not simply a pedantic educational framework, chisel against stone; it is the adoration of beauty.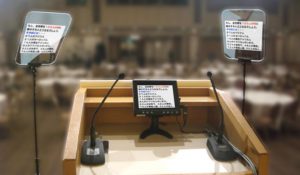 Educational foundations are born of origins and ends, a commitment to God's love which gave birth to His world and the educator's love which births commitment to beauty, goodness, and truth. The order of words is imperative. Caldecott yearns for lecterns to be turned into easels of artwork.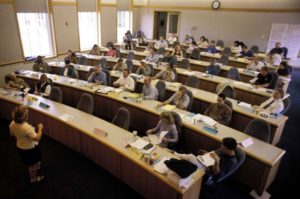 Educators should not be technocrats. "We have been educating ourselves for doing rather than for being (11, emphasis his). One cannot help but remember Neil Postman's prescient concern that modern education is troubled with "marketable skills" over humanness (Technopoly, Knopf, 1992, 186). So chapter one is given to the foundational necessity of helping to develop wisdom within students. Chapter two is the baseline need to remember, that "grammatical" development is about remembering from whence one came. Chapter three commits to the "logical," the desired process of learning how to think with the truth given. Persuasion is the "rhetorical,"committing the yearning of the heart to receiving truth, then giving it away to others. But liberal arts study is more than the process but a focus on the end, the ultimate desire to obtain wisdom, the focus of chapter five. Formative years, years spent with parents, is the heartbeat of chapter six, what Caldecott calls "education of the heart" (123).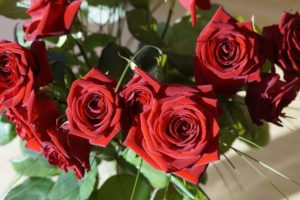 No matter the Christian tradition, Lutheran, Baptist, Presbyterian, Anglican, Reformed, or Catholic can agree that the center of education is getting to the center of the learner in matters of the heart, the mission control of humanity. Famed educators are brought along the way to show patterns already sewn into educational fabric. Giussani (103), Guroian (121), Mason (125), Holt (128), and John Paul II (137) enlarge the reader's vision and in so doing, enlarge the heart of education. No matter the theological persuasion in Christ's body, the endnotes (139) give evidence of truth claims all can abide: the importance of conscience (141), being people of the Book (144), a commitment to coherence (145, 149), importance of "the whole person" (147), explanation of truth-goodness-beauty (154-56), all reflecting the glory of God (158).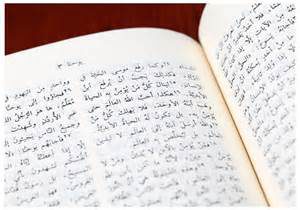 Pearls of God's glory are strewn throughout the chapters. Expansive footnotes throughout the volume give voice to other Christian philosophers who wrote about teaching-learning imperatives: Sayers, Pieper, Weil, and Lewis, to name a few. "Learning how to name" (41, his emphasis) is considered the inception of education. Not only do humans identify but they interpret. Words do more than simply codify. Words give meaning. Words incarnationally connect us. Words are not simply to be known, rehearsed, used, or even loved; words remind us who and Whose we are.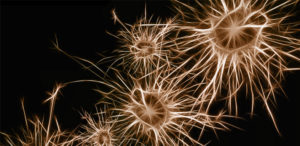 Moreover, what is embedded in memory will impact how one lives The Story (50-51). The individual things must never be separated from transcendent universals (72). Caldecott's belief in thankfulness as praising the highest truth (82) must be celebrated. Christ, not law, motivates Christian action (90). Worship is inseparable from all of life including education (96).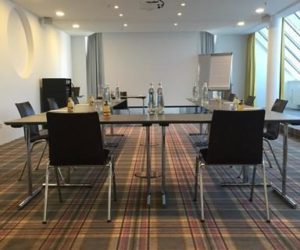 But it is the chapter on wisdom which expresses a seminal Christian view of curricula. There is no segregation between learning to be human and living as a human. One need not divide pupils into educational classes but seek to reach all with a focus toward Trinitarian grammar, logic, and rhetoric (107). The visual arts promote the necessity of imagination for learning (108). The common ground of synthesis unites concepts as well as educational constituencies (110-11). Central to Caldecott's concerns are a focus on helping young people to see the beautiful through storytelling, music, exploration, drawing, dance, drama, and sport(114-16).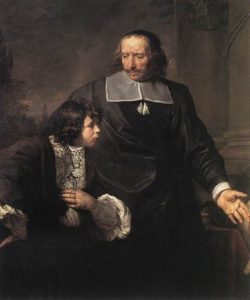 Certain insights could have benefited Caldecott's imperatives. Emphasis on "naming" (40-41) should be situated immediately within Hebraic origins. The Creator who grants names and Whose creation gives names is derived from the practice of giving and receiving authority (Genesis 1-2). The question of authority is seriously problematic when Caldecott intones "It is not the Bible that is central, but the liturgy. The Bible is read through the lens of the liturgy" (102). A section on evolution (78-80) seems out of place, whether one commits to that form of earthly development or not; the pages seem inserted rather than forming a flow of argument. Unpacking decidedly Catholic terms will cause some skittishness until they are defined (110). Specific disagreements will be a distraction but will not overcome universal Christian truth throughout.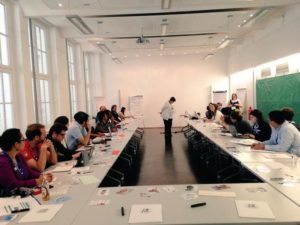 Education is never finished by humans in this life. Collective efforts to remember, think, and speak are ongoing efforts. So it is with great pleasure the reader learns that Caldecott's venture is not simply a book but an "ongoing project" (2). The author's efforts are not simply the completion of pages but the continuation of lives.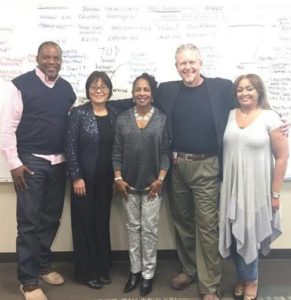 One must hear Esolen's foreword, exposition of the problem educators' face: the need for understanding begins not with how to teach but who is being taught. If one does not know the origin of humanity she will never teach the humanities. The conclusion is the introduction: the need for education is the need for the origin of knowledge. Knowing where humans come from and where they are going helps a teacher know what and how to teach now. To be a Christian educator takes into account the foundation of education which begins in the created order, changes one's internal order, and helps students, then, to order their world.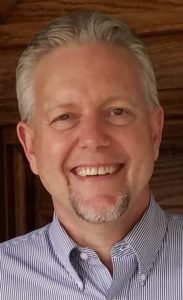 Mark's review Beauty in the Word: Rethinking the Foundations of Education will be published in the spring 2018 edition of Christian Education Journal. Dr. Mark Eckel is President of The Comenius Institute (website), spends time with Christian young people in public university (1 minute video), hosts a weekly radio program with diverse groups of guests (1 minute video), interprets culture from a Christian vantage point (1 minute video), and teaches weekly at his church (video). Comenius is one of over 30 Christian study centers around the U.S., a part of the Consortium of Christian Study Centers (website). 
Picture credits: https://snappygoat.com/ and https://www.amazon.com/Beauty-Word-Rethinking-Foundations-Education/dp/1621380041/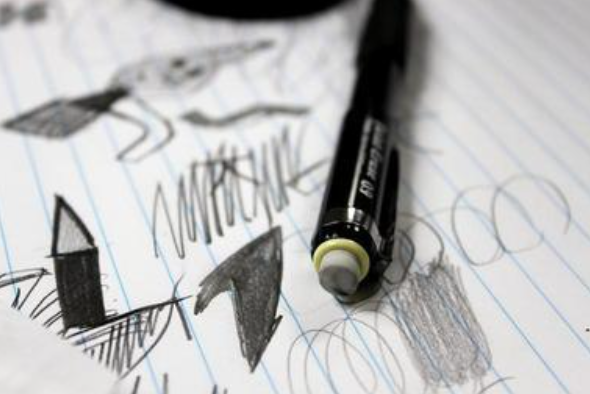 I really blew it.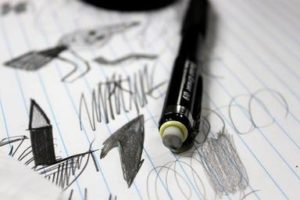 He was doodling. I was angry.
The high school student sat right in front of me while I was teaching.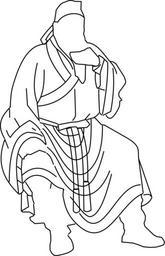 Doodles poured from his pen. I thought he might take some notes from time to time, but no.
At some point, I had had it. I needed to rein in this disrespectful student.
So I called him out. "Ben! Tell me what I just said!"
Without looking up from his paper, Ben quietly repeated—word for word—what I had just said.
I was embarrassed, and for good reason. My lack of understanding about learning differences was exposed.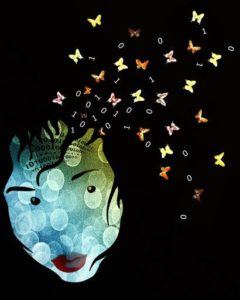 A student taught me an important lesson that day: attention is not always based on eye contact nor to notes written on a page.
Everyone learns in their own way. There is such a thing as learning differences.
Now don't get me wrong. Teachers know when there is NO learning going on!
But my thinking about education had taken an abrupt turn that day.
I had too much stressed human corruption in education and not enough about human creation in education. I had grown up with the idea that eye-contact and note taking was evidence of learning. But I soon began to realize that someone may be looking at me but they were really a million miles away.
Now I let students pace in the back of the room if need be.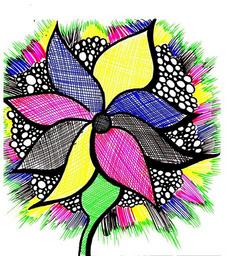 My sister Jan introduced me to coloring books for adults. Ever since I have encouraged students who need a constant, physical engagement in my classroom to use them.
My wife Robin, a second grade teacher, uses "bounce cords" attached to the front of desks to allow students physical release, bouncing their feet, while in their seats.
Learning differences are real.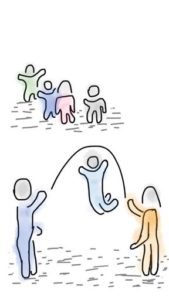 Professor Liz Meyer translates learning differences into teaching that's different. Liz is one of the great undergraduate teachers I have had the privilege to see in action. Here is the first paragraph of a teaching recommendation I wrote for Liz:
They had never had a professor like her. She seemed to become unglued when she taught.  Her methods were anything but conventional. But then she went too far. She expected students to become extroverts in front of others. She made undergraduates capture attention, speak to an audience, persuade doubters, and move people to action. The class will never forget speech class, nor will they ever forget how to speak.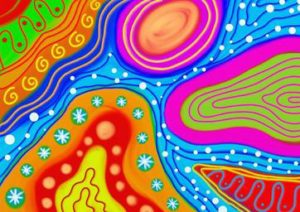 Liz translates "learning differences" into teaching that's different.
I suggest five principles of learning differences which can encourage different teaching:
Acceptability: meeting people where they are – instead of we expect them to be – focuses on others

Generosity: willing to see others as they are, is an act of grace; reaching out, not reaching down

Accessibility: bridging knowledge with understanding is an act of equality for educational opportunity

Flexibility: teacher content knowledge makes varied communication methods possible

Responsibility: learning is an obligation for students – a lifelong lesson – taught by how a teacher teaches to differences.
Note to self: it might be that a student doodling in class is actually learning.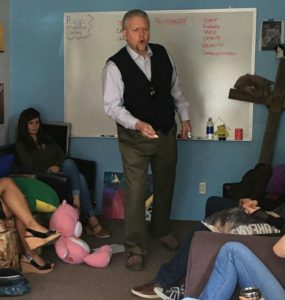 Mark has been teaching junior high through PhD students for 35 years. He teaches a workshop entitled "Never Let 'Em See You Comin'" focused on teaching differently for learning differences. Dr. Mark Eckel is content provider for Curriculum Trak (here), writing, speaking, and teaching on a Christian view of life and things.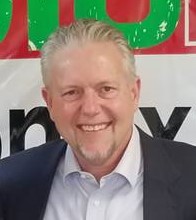 Dr. Mark Eckel is President of The Comenius Institute (website), spends time with Christian young people in public university (1 minute video), hosts a weekly radio program with diverse groups of guests (1 minute video), and teaches weekly at his church (video). Picture credit: snappygoat.com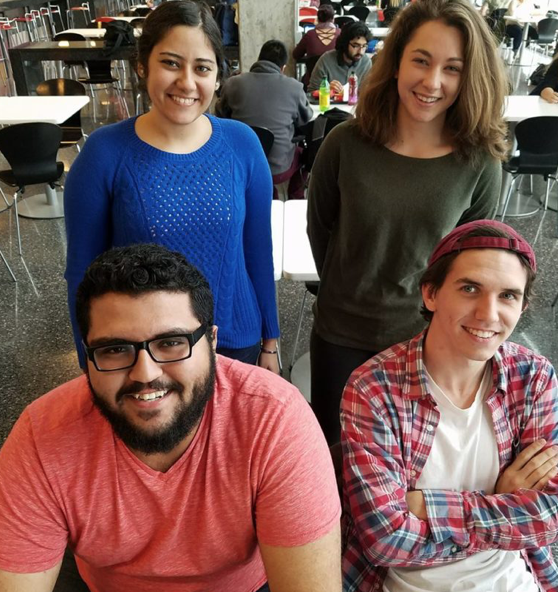 They took over.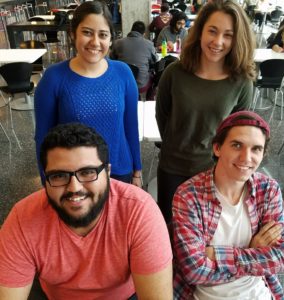 It happened just yesterday.
A group of Comenius students gathered in the campus center at IUPUI to talk.
Often I am the one to ask questions of students:
"What have you heard in classes lately that challenge your faith? What is the question being discussed on campus this week? How are you preparing for your future vocation through your academic studies?"
This week? I was sidelined.
And, oh, was I pleased!
Students were asking each other important questions:
"In your biology program, how do you interact with evolutionary assumptions?"

"What practical ways do you see your work in dentistry helping people in the future?"

"How do you see your work in computer engineering being used for The Church?"

"What is your strongest support by older Christians in your studies at college?"

"What developed your interest in non-profit administration?"

"How will your study in philanthropy utilize your passions?"

"How will you navigate questions of right & wrong in your pursuit of a law degree?"

"What ethical issues have you encountered in your study of marketing?"
As our time together began to wind down, I stated the obvious:
"What just happened here is why Comenius exists. You knowing that Christians care about you, your studies, and your futures is imperative for The Church in the next generation."
Busy young people retrieved their belongings, off to pressing academic engagements.
But the questions will linger long after they leave.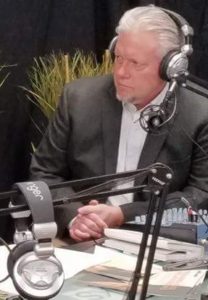 Dr. Mark Eckel is President of The Comenius Institute (website), spends time with Christian young people in public university (1 minute video), hosts a weekly radio program with diverse groups of guests (1 minute video), interprets culture from a Christian vantage point (1 minute video), and teaches weekly at his church (video). Comenius is one of over 30 Christian study centers around the U.S., a part of the Consortium of Christian Study Centers (website).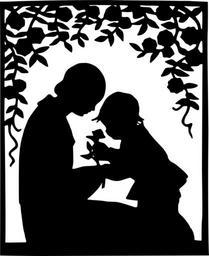 "That's not the person I was talking about."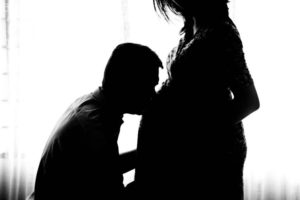 It was the greatest experience of my teaching life.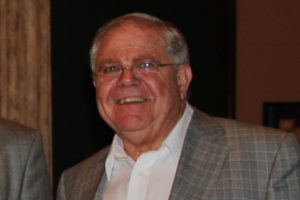 I taught for over forty years in the poorest public schools in and around Indianapolis. My students came from a wide range of ethnic backgrounds. I taught math.
The most important aspect of education is relationship. Trust is the essence of that relationship. If a student knows they can trust you then math teaching – any teaching – becomes a delight.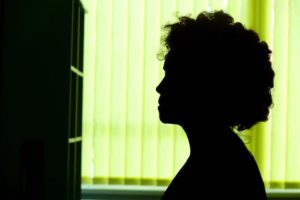 She came to me after class wanting to talk.
We found some time during school to meet. A demure young woman, she hesitated divulging her true need.
I asked some mundane questions to draw her out but I already knew.
"Are you pregnant?" The word momentarily hung in the air.
"Yes." She hung her head.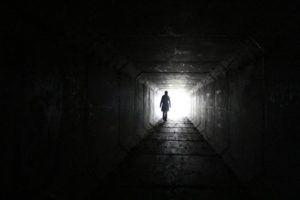 "What will you do?" I asked.
"I already have an appointment," came the matter-of-fact reply.
Her decision, it seemed, had been made. I wordlessly waited for further explanation.
"A relative is driving me to Louisville on Monday. I can't have the procedure here in Indiana because I'm too far along."
It was Friday afternoon.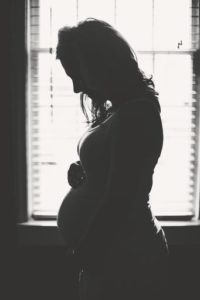 72 hours from now a young woman was going to make a life altering decision.
Any time a student had come to discuss anything with me in the past I always asked questions. I wanted them to consider their situation, their obligations, and their potential response.
Imposing my views did not build trust.
 "Have you considered the other person in your decision?" I began.
"The father doesn't want me to have it. He won't help if I do."
"That's not the person I was talking about."
She was startled, looking up at me after I uttered those words.
She knew.
"You have talked about how this decision will impact your life. What about the life of the baby inside you? Your future will be very different depending on the choice you make on Monday."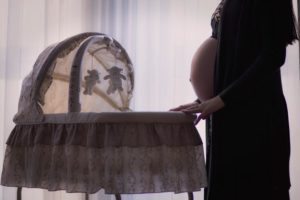 I spoke about the life she was carrying and the potential that life could have in the world. I asked her if she had the right to take the life of another. I told her that I believed only God had the right to terminate a life because only He could restore that life.
I repeated, "The other person in your decision is the person of the child in your womb."
We talked for some time that Friday afternoon focused on the life of another.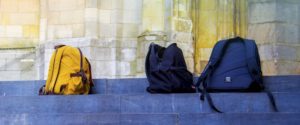 Monday morning found me on the front steps of the high school where I taught. It was my normal practice to greet students as they came in to school each day.
I was shocked to see her.
"I thought you were going to Louisville today!"
Her smile radiated joy.
"I changed my mind."
I was stunned.
"It was our talk on Friday," she could tell by the look on my face I needed help understanding.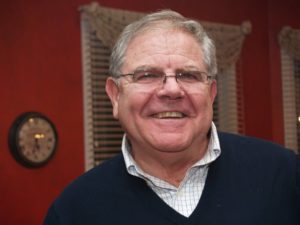 "Thank you Mr. Wilson," was all she said, passing me on the stairs.
The dean of women, however, was not thankful.
"Don't you know how you've destroyed her life??!!" she began her tirade.
The young woman's presence in school on Monday had surprised the dean too. After a brief conversation with the pregnant girl, the school administrator called me out of class.
The dean's tone was vicious, berating me for my interference.
For ten minutes I stood in her office enduring the verbal assault.
I said nothing.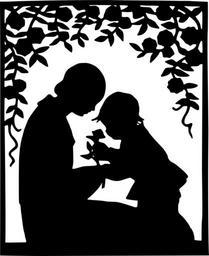 The year was 1994.
In May of 2017, I saw Facebook pictures of a college graduate posted by a glowing, proud mother.
A young woman's decision one Monday had given her a thousand Mondays with her baby.
This story stands as the greatest experience of my educational life.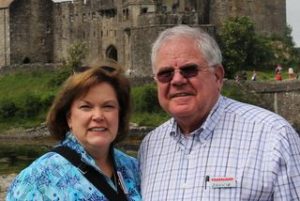 Dennis L. Wilson told me this story over coffee. Wiping away the tears I asked if I could retell the story for our audience at Warp & Woof. Dr. Mark Eckel is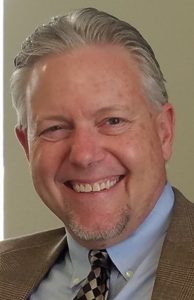 President of The Comenius Institute (website), spends time with Christian young people in public university (1 minute video), hosts a weekly radio program with diverse groups of guests (1 minute video), and teaches weekly at his church (video). Picture credit: snappygoat.com

"I don't want you to believe anything I tell you."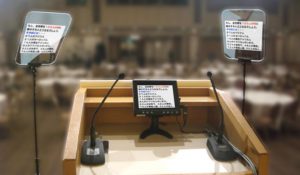 This mantra has been and continues to be repeated daily to all my classes.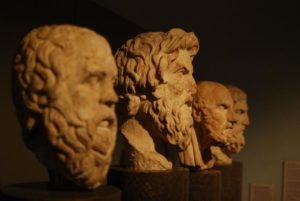 I believe, as did the Bereans, that we should check all information against a standard. In my case, as a biblical professor, I encourage students to go back to Scripture to see if what I'm saying is true. The Bereans did just that because they were "noble, receiving The Word eagerly while examining The Scriptures daily to see if these thing were so" (Acts 17.11).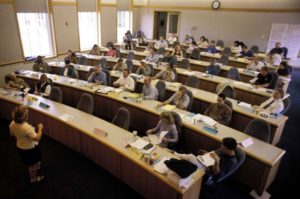 The problem with us educators is that we can fall into the trap of believing what we say is sacrosanct.
An Atlantic article this August (here) referenced a letter written by professors from Harvard, Yale, and Princeton. The gist of the article is summarized here:
Monday's letter argues that "open-mindedness, critical thinking, and debate" are "our best antidotes to bigotry;" that a bigot is a person "who is obstinately or intolerantly devoted to his or her own opinions and prejudices;" and that the only people who need fear open-minded inquiry and robust debate "are the actual bigots, including those on campuses or in the broader society who seek to protect the hegemony of their opinions by claiming that to question those opinions is itself bigotry."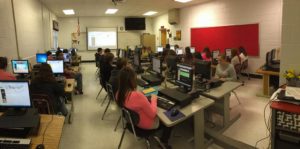 Echo chambers – antithetic to open-mindedness – are a real problem in every group.  When we only listen to those with whom we agree we become part of groupthink.
We all abide by standards where we measure groupthink. Biblically, I am wary any time factions form pitting viewpoints against one another. Paul identifies the problem when we think our group is better than another. Being "united in the same mindset" is a crucial concern (1 Corinthians 1.10-17)!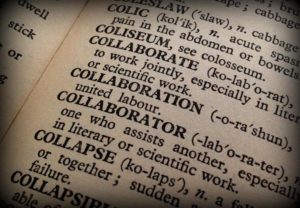 Collaboration is crucial to circumvent groupthink. We should be learning and studying together. In the First Testament, The Law was read aloud to Israelite assemblies (e.g., Nehemiah 8). In the Second Testament, letters were read by individuals within churches as the epistle was addressed to all in a location (e.g., Galatians 1.2). Churches in the 21stcentury should consider the imperative of collaborative learning.
Here are some practical suggestions toward avoiding groupthink:
Read, watch, listen to other perspectives within groups averting groupthink (1 John 4.1-6)

Remember Jesus' words: if "others are not against us" they may be "for us" (Mark 9.38-41)

Don't share or post something in social media you have not personally researched. Abide by this simple dictum, "If you don't know, don't show" (1 Timothy 5.19)

Find the strongest arguments for opposing viewpoints. Engaging the strongest arguments shows honesty toward those with whom we may disagree and strengthens our own position if we disagree (2 Timothy 2.24-26)

Stop rumor, innuendo, slander, and gossip: DO NOT give assent to unsubstantiated views (1 Timothy 6.4)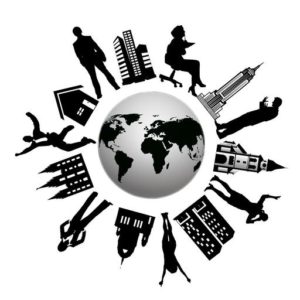 Just because the culture says so, does not make it so.
Just because one group says so, does not make it so.
Just because a professor like me stands behind a lectern, does not make it so.
Read The Atlantic article, read others than those with whom you agree, join a group who has a different perspective than yours. Question. Consider. Research.
Be a Berean.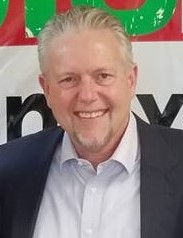 Mark has gone back to school at IUPUI, studying with brilliant professors with whom he sometimes disagrees. Dr. Mark Eckel is President of The Comenius Institute (website), spends time with Christian young people in public university (1 minute video), hosts a weekly radio program with diverse groups of guests (1 minute video), teaches weekly at his church (video), as well as spends many hours listening, collaborating, researching, and measuring verbiage and viewpoints from a biblical point of view. [Here is my radio interview response to the issue from Moody Radio in Cleveland yesterday.]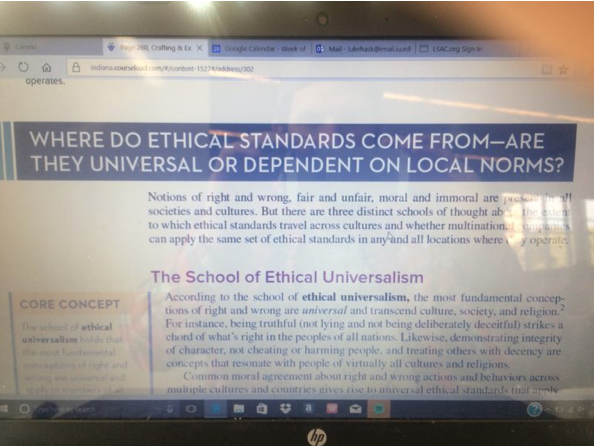 It was just more of the same.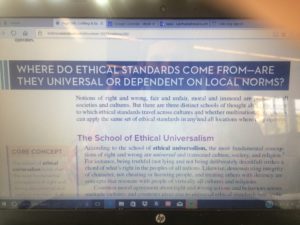 Comenius students and I text throughout the week: when I will be on campus, prayer requests, helpful essays about their studies, and what they are learning in class.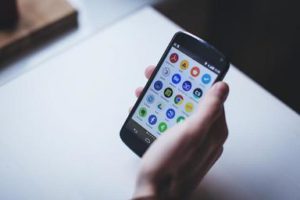 The screen shot above is an example of a classroom message.
"Where do ethical standards come from? Are they universal or dependent on local norms?"
A student had been sending me texts about a long-standing, long-running interaction about the source of ethics in their* discipline.
I asked about the source or origin of "local norms."
"Good news!" came the reply. "All truth of morality and origin can be traced back to the American _________ Association!** Problem solved!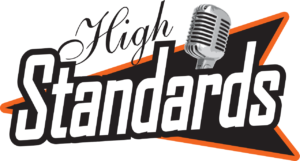 Mentioning that I would be willing to drop by class sometime to offer an alternative explanation for ethical standards, my young friend said,
"The prof would be less than thrilled to justify their answer. Accountability is a stubborn thing.
Another text appeared on my phone.
"It just got better. We were discussing ethical situations such as lying to customers about the use of survey data and the prof used the curious phrase to initiate participation: 'There are no right or wrong answers here.'
The student continued, "I looked around the room for someone to be as incredulous as I was but clearly it did not strike anyone else as an ironic phrase."

Ethics at the craps table.
In a different class, the same student was reading the textbook basis for "standards." [Screen shot above] The text claimed that there are three sources for ethical standards: universalism (based on outside, transcendent sources), relativism (based on individual choice), and something called "social responsibility." The last standard gets its sources from whichever camp makes the most instinctive sense.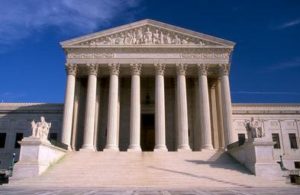 BUT where does 'responsibility' come from? Whose 'social' are we talking about?
Two questions I ask over and over about any discussion point include:
What is the source or origin of the subject, idea, or standard?

What is the end result, the consequence of any action based on the standard?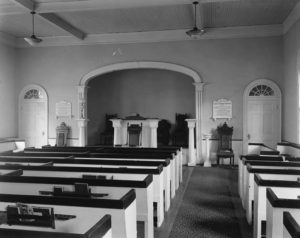 Let's take this a step further: what happens if Christian standards based on a transcendent, universal source, are removed from cultural influence?
Doing a radio interview this week I referenced Damon Linker's article "The Dangers of the Great American Unchurching" (here). What happens if a transcendent, universal standard is removed from discussions of ethics? Mr. Linker cites the result of losing Christian influence on societal standards:
"a precipitous collapse in the power of the churches in American public life."
Why are transcendent ethical standards so important? Here are just three examples:
The concept of rights (human or civil) is directly derived from transcendent authority. If governments grant rights, governments can take them away. If God grants rights, they should not be taken away. Government's responsibility is to protect them.

The importance of accountability (business or governmental) has its roots in a universal requirement. Duty and obligation have no foundation without worldwide, common regulations.

The idea of law itself (judicial or legislative) is predicated on an external origin. "Life" and 'freedom" derive their mandate from a divine source. Human origins for law shift and change based on who is in authority.
The student is right to question the source of ethical standards in their discipline.
Without a transcendent origin, ethics depend on a roll of the dice.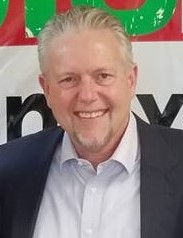 Mark believes two biblical doctrines frame all of life: absolute truth and human nature. The first provides a standard for life, the second makes us all responsible. Dr. Mark Eckel is President of The Comenius Institute (website), spends time with Christian young people in public university (1 minute video), hosts a weekly radio program with diverse groups of guests (1 minute video), teaches weekly at his church (video), and depends on a transcendent source of ethics like everyone else. [Hear the 8 m radio interview "Why the culture needs The Church."] Picture credit: snappygoat.com
* using the improper pronoun "their" protects the student's identity
**using a fill-in-the-blank protects the class's identity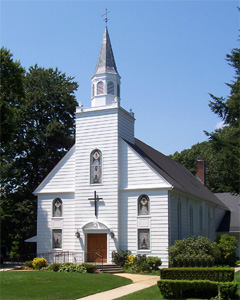 Dr. Mark Eckel on "Unchurching" – What happens when you don't go to church, Moody Radio Chattanooga

Dr. Mark Eckel teaches "Old Testament Overview" Sundays at 11am at Crossroads Community Church. See more on our Videos Page.