Partner with Us. Spread Truth.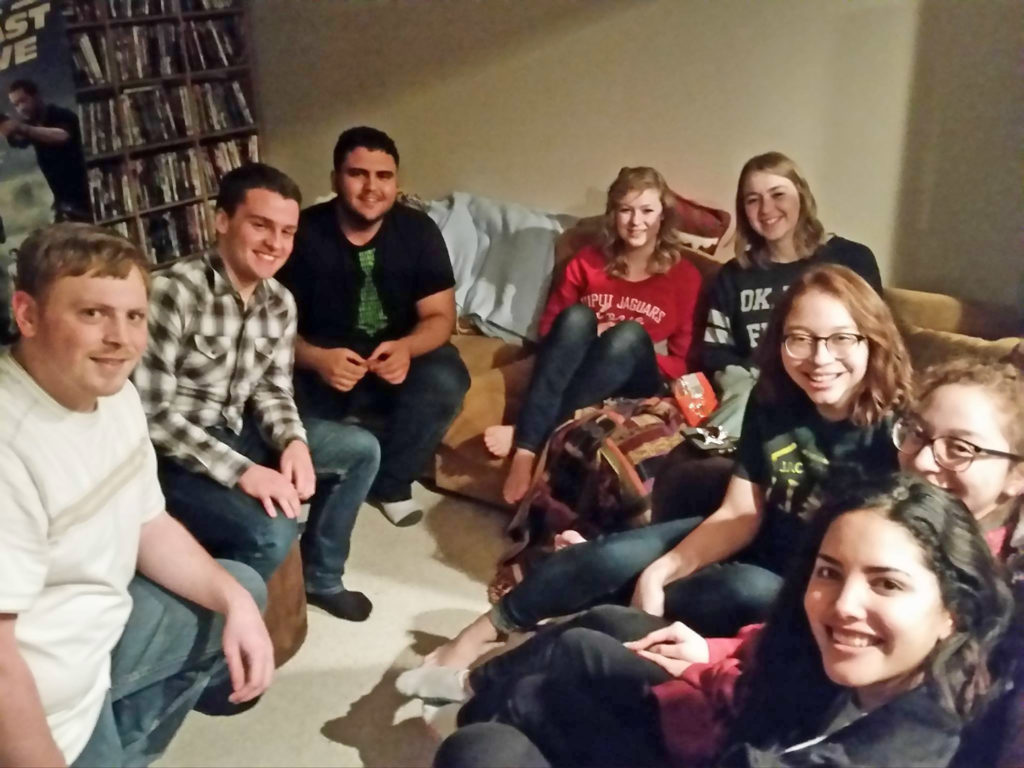 Partner With Us By Donating Here
Your gift of $25, $50, or more will make a difference in the lives of Comenius Students.
Why?: Sara's professor bullied her for her faith.
Sara was a great young lady who stood strong in her youth group. When faced with an overzealous socialist professor she felt almost bullied. What was she to do?
When you partner with Comenius you don't just answer Sara's questions, you give her the moral support, mental agility, and mega gumption to stand for her faith.
What? : Everything IS theological thus what would you say?
Everything is theological and that means we help integrate scriptural truth into all of daily life. Whether it's on our radio show doing xyz, meeting with students, or speaking at a function, scripture applies to our daily actions.
What would you say if asked xyz, abc, or 123?
Partnering with Comenius provides participants in these areas with hands-on interaction and training in understanding how to live out their faith by knowing what to say and how to respond biblically.
You could be sponsoring a Live It Out Seminar. Your donation might mean a class on wisdom is shared with a group. You could be providing a student answer to stand and know exactly what to say.
Who?: Far reaching results
Result story?
You are part of everything we do.
Name people we help.
Where?: We go most places. Just ask
Sure we are at IUPUI but our reach extends beyond the campus. (List of places Comenius has been working).
How?: Your options are plentiful
How do you fit in? You are of great worth and value.
Pray
Partner
Pledge
When?: Timing is everything
It's a great time to partner with our team.
Need a Link. Button to donation or volunteer email.
One partner decided to become more. He became a Patron of Comenius.
He sat in one of the front banquet tables. He was surrounded by friends. Supporters stopped to personally thank him for his patronage. He waved to and talked with a number of prominent Indianapolis personalities he had met in his business. Hundreds of people filled the room.
Three years after his initial $100,000 gift he witnessed the fruit of his generosity. The Comenius Institute was holding its first annual gala. Indianapolis patrons, well-wishers, and beneficiaries were in attendance. He had heard from the Comenius staff but now could see for himself.
Many folks were as invested as was he. But what he noted was so many people had profited from his patronage to The Comenius Institute.There was testimony from students. Gratitude exuded from faculty. Appreciation was delivered from administration. Each short speech had the same sentiment.
"The Comenius Institute has encouraged the study of theological truth with academic excellence leading to the lifelong pursuit of wisdom."
After the dinner, a young student stopped to thank him for his gifts. "Your investment made it possible for me to broaden my educational experience." Pleased by the benefit his gifts had on so many, he found a Comenius board member.
"Thank you for allowing me to contribute. I love to target my giving to a group that will make a difference in college minds. The Comenius Institute has given me hope that my patronage will benefit future thinkers throughout Indianapolis and beyond."
"And by the way," he reached for his coat pocket, "Here is another check."